Ron Laughlin

The Ultimate New Zealand Travel Guide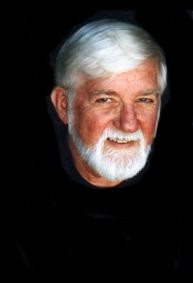 Picton
& the Marlborough Sounds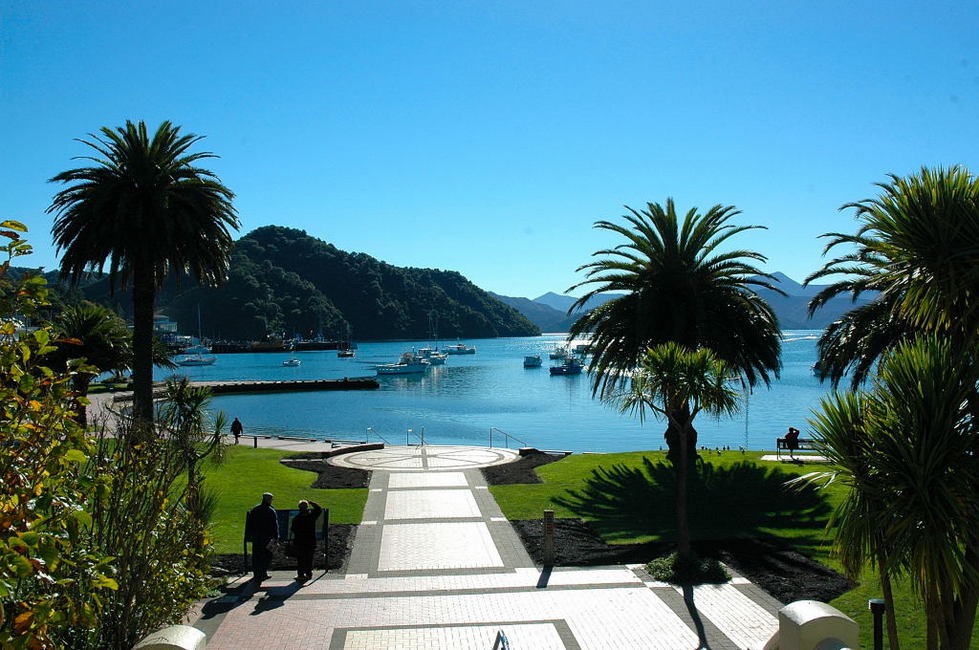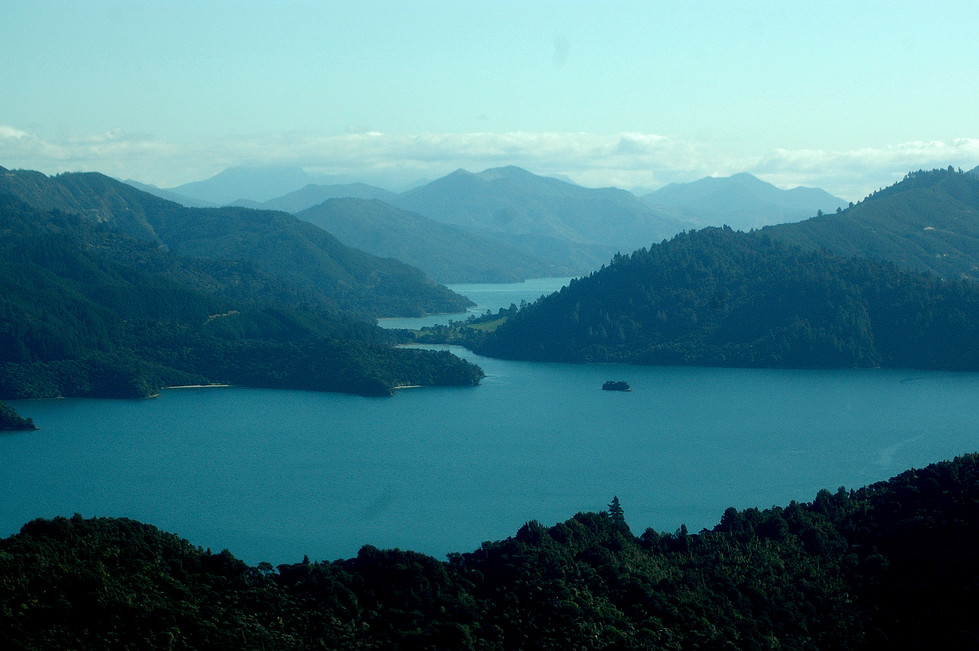 The top of the South Island is a boater's paradise a water wonderland of submerged mountains with islands, coves and waterways to explore. A fabulous spot to go fishing, diving, swimming, exploring where seals and dolphins call home. Some of the greatest hiking and biking trails in the country.
From the North Island take one of the ferries across Cook Strait. A 3 ½ hour journey that is a scenic experience in itself especially as the ferry enters the Marlborough Sounds and cruises through Queen Charlotte Sound to the port of Picton a small village well worth stopping at to enjoy.
The small town of Picton is a real gem. I advise stopping a few days and enjoying the many activities available from kayaking, walking the Queen Charlotte Track, swimming with dolphins, diving, fishing and much more plus Picton offers some great cafes, restaurants and shops.
There are a few roads that go back into the Marlborough Sounds to explore where isolated lodges and camp grounds are available.



Picton -

http://www.picton.co.nz/
The village of Picton offers one of the finest waterfronts in New Zealand to relax and stroll along. A beautiful lawn where families gather to picnic and the children play in the playground, ride the train while the adults play mini- golf. There is a museum and an aquarium to visit and a movie theatre on the waterfront plus the historic ship the

Edwin Fox

.
Find out the best spots for swimming, diving, kayaking, sailing or cruising the Sounds. Take one of the tours of the Sounds such as to Ship's Cove where captain Cook hung out when he visited or go swim with the dolphins. Great places for food and drink such as

LeCafe

on the waterfront and the

Irish Bar

for a great evening out. Several very good shops with local made products such as

Latitude 41

and

Evolve

.

Accommodations:
Broadway Motel
McCormack House
Echo Lodge B&B
Picton Holiday Park
Lochmara Lodge


Queen Charlotte Track -
For those interested in hiking the Queen Charlotte Track is one of the best in the country. You can do the whole 58-kilometre track from Ship Cove to Anakiwa in three to four days or you can simply do sections using boats to drop you off at starting points and pick you up at the end of the sections chosen. Great as you can make arrangments to stop overnight at one of the lodges scattered around the Sounds such as Lochmara Lodge that can only be accessed by boat or on foot…
Dophin Watch Ecotours (Picton)

-


Visit the dusky dolphins, fur seals, King shags (native to Marlborough Sounds) and scads of shearwaters on one of marine biologists Amy and Dan Engelhaupt's ecotours. The sealife are friendly and plentiful – on a lucky day, endangered Hector's dolphins come out to play and an orca pod is always possible.



Cruise the Sounds -


Take a closer look out into the water wonderland of the Sounds:
Beachcomber


Endeavour Express


Cougar Line

Marlborough Sounds Adventure Company
tramping, kayaking, biking................

Need help? Send me an email